Discover Denver
Close to downtown, in Denver's popular Cherry Creek neighborhood, our hotel's central location is close to Denver's best experiences. Step outside and take in the Colorado scenery along Cherry Creek Trail. Take a free city shuttle to nearby restaurants offering cuisine that showcase the best of the Rockies, award-winning micro-breweries that have earned Denver its nickname 'The Beer City', luxury retailers at Cherry Creek Mall, museums, parks and more.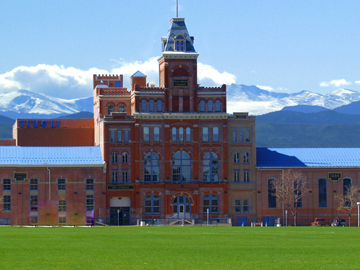 University of Denver
2199 S University Blvd, Denver
Located just 3.5 miles from us is the oldest independent private university in the Rocky Mountain Region. The University of Denver has a strong reputation for quality, innovation and scholarship. Home of the pioneers!
Cherry Creek North
Milwaukee Street | 1.3 miles
An upscale shopping, dining and residential district nearby, with a mix of well-known and boutique stores, restaurants, and galleries spanning 16 walkable blocks.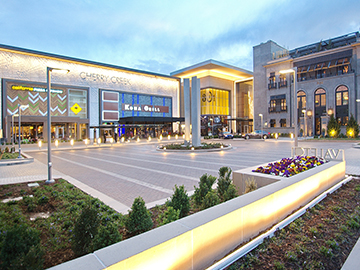 Cherry Creek Shopping Center
300 E 1st Ave, Denver
Discover over 160 stores, from Ralph Lauren, Burberry, and Louis Vuitton to Macy's, Nordstrom, and Neiman Marcus at Denver's premium mall.
Old South Gaylord Neighborhood
1034 S Gaylord St, Denver
One of the oldest neighborhoods in Denver, Old South Gaylord exudes non-stop charm. You'll be greeted by dozens of early 20th-century homes converted to artsy shops and appealing restaurants.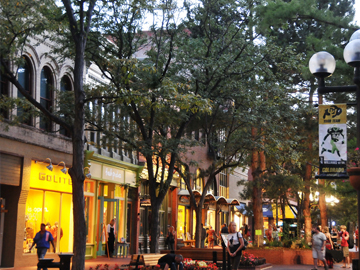 South Pearl Street Shops
S Pearl St, Denver
Take advantage of everything from shopping for vintage clothing to dining out in an ethnic eatery to browsing the Farmers Market.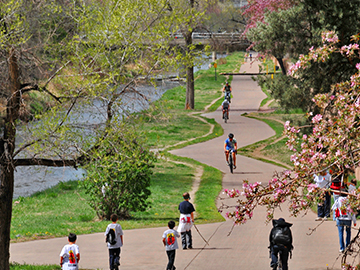 Cherry Creek Trail
Located just 0.2 miles from our hotel, this scenic 42 mile paved trail meanders through the heart of downtown Denver, winds through historic neighborhoods and residential suburbs of the city along Cherry Creek.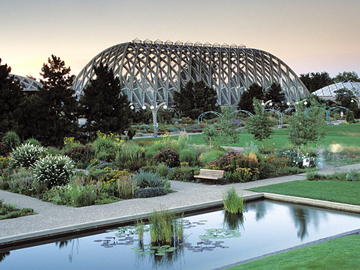 Denver Botanic Gardens
1007 York St, Denver
The Denver Botanic Gardens offers visitors over 20 acres highlighted by seven different themed gardens, a greenhouse conservatory of tropical plants, restaurant and tours.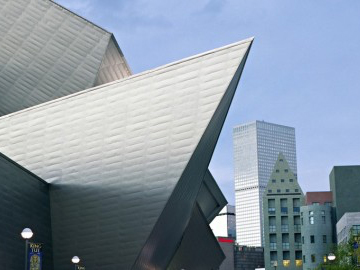 Golden Triangle Museum District
100 W 14th Ave Pkwy, Denver
Enjoy your pick of eight different museums, including the Denver Art Museum, History Colorado Center, and Denver Firefighters Museum.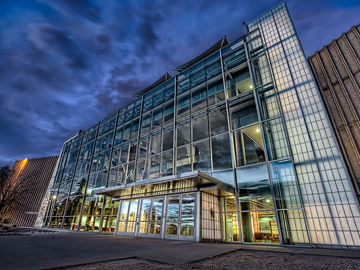 Denver Museum Of Nature & Science
100 W 14th Ave Pkwy, Denver
The Denver Museum of Nature & Science is a family friendly museum offering visitors of all ages a fun way to explore and learn about science and nature through a variety of exhibitions, activities, and programs.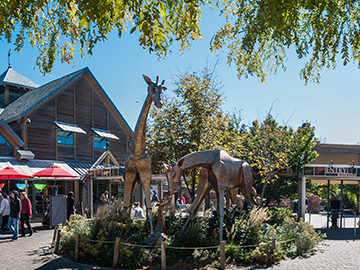 Denver Zoo
2300 Steele St, Denver
A pioneering and innovative zoo home to over 3,500 different animals, including many exotic and threatened animals like snow leopards, king cobras, Komodo dragons, grizzlies, gorillas, rhinos, and vampire bats.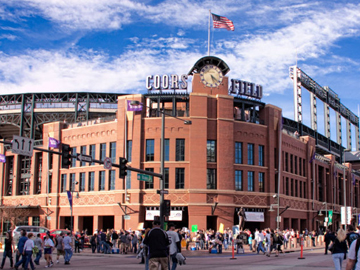 Coors Field
2001 Blake St, Denver
This modern stadium in downtown Denver is the home of the Colorado Rockies and features an old fashioned, classic ballpark ambiance, with state-of-the-art technology, and amenities.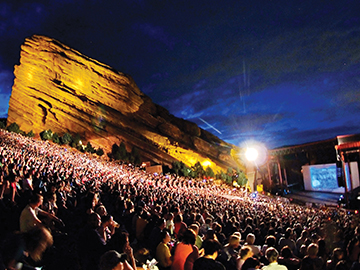 Red Rocks Ampitheatre
18300 West Alameda Parkway, Morrison
Located just west of Denver, this open-air venue is famous for being the only naturally-occurring amphitheatre with perfect acoustics. It hosts a variety of concerts featuring world-class performers each year.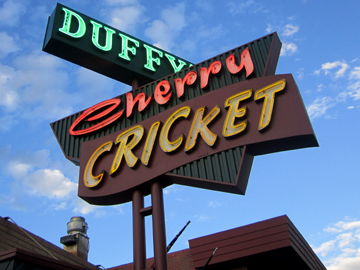 The Cherry Cricket
2641 E 2nd Ave
A much-loved neighborhood staple, Cherry Cricket offers legendary build-your-own burgers and an impressive selection of Denver's best craft beers.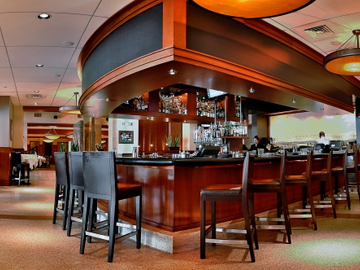 Elway's
2500 E 1st Ave
Owned by world-famous Denver Broncos quarterback, John Elway, the upscale Colorado steakhouse offers contemporary American cooking and a bustling bar scene.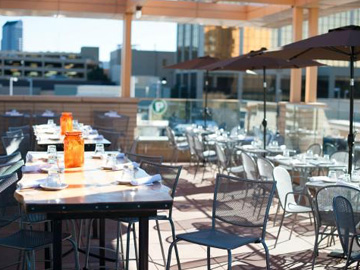 Jax Fish House and Oyster Bar
650 S Colorado Blvd, Glendale
A buzzing urban LoDo restaurant, boasting a popular happy hour serving a dozen different varieties of fresh oysters from its raw bar and sustainable fish prepared with organic produce.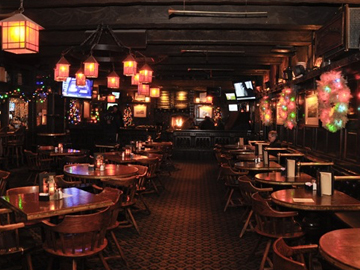 Bull & Bush Brewery
4700 Cherry Creek S Dr, Denver
Experience an English pub atmosphere, great dining and bar bites paired with a selection of some of Denver's finest craft beers and occasional live jazz.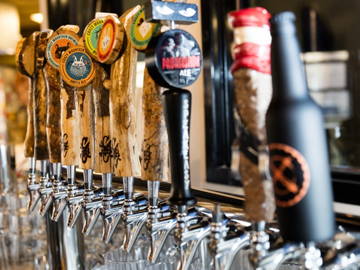 Crazy Mountain Brewery Tap Room
660 S Colorado Blvd, Cherry Creek
Crazy Mountain Brewery's newest tap room and microbrewery, serving its popular housemade craft beers in an edgy industrial setting.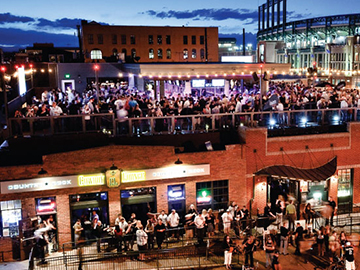 LoDo
Between Coors Field and Pepsi Center
Short for lower downtown, LoDo is Denver's oldest neighborhood renowned for its vibrant bars, boutique beer and wine shops, and nightlife.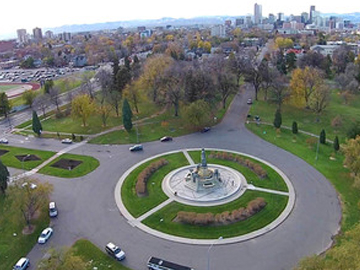 Walk the Mile High Loop
17th Ave Colorado Blvd, Denver
Home to the Denver Zoo and the Denver Museum of Nature and Science, City Park also features Mile High Loop, where visitors can walk or run a 3.1 mile trail that's exactly a mile high.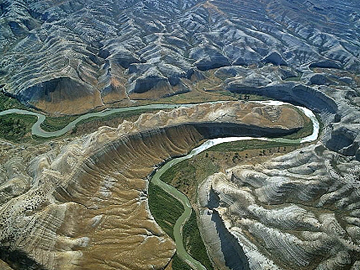 Whitewater Rafting
229 CO-8, Morrison
No trip to Colorado is complete without a whitewater rafting adventure. Just 30 minutes from Denver, Geo Tours offers a series of guided tours along the Colorado River, Arkansas River, or Clear Creek.
Cycle the City
2900 Cherry Creek N Dr, Denver
Denver makes it easy to explore the city by bike, with miles of bike trails and a convenient bike-sharing program, Denver B Cycle, where you can pick up a bike, go for a ride, and drop it off at any one of 88 stations when you're done.
Kayak in Confluence Park
2250 15th St, Denver
Man-made whitewater chutes in Confluence Park, make it possible to kayak high speed rapids just minutes from Downtown, Denver.
Sign up for Exclusive Deals